Our Philosophy
Our founder Pierre Omidyar, a French-born Iranian-American, started eBay to create economic opportunity by connecting people from widely different backgrounds and geographies. On eBay, sellers with items to offer and buyers seeking to find their version of perfect join together in a global marketplace that is open to all. Diversity and inclusion at eBay goes well beyond a moral necessity–it's the foundation of our business model and absolutely critical to our ability to thrive in an increasingly competitive global landscape.
An Inclusive Culture for All
Diversity and Inclusion sits at the heart of everything we do at eBay—from how we recruit talent, to the spaces we create for employees to express themselves, and the way we empower small businesses—D&I is woven into the fabric of our business.
The Village that Drives D&I
Meet a few people making a difference at eBay.
Uniting People with a Love of Sneakers
Jeff Chan, eBay's head of fashion, spent his adolescence immersing himself in the sneaker culture, camping outside shoe stores to see the latest release of collector kicks. He recalls those waiting in the crowd, too—enthusiasts across different generations and backgrounds, all united by a shared admiration for rare sneakers.
In 2019, that?passion for unique footwear is what Jeff and his team?tapped into to bring people from different walks of life to explore eBay's marketplace to add to their growing sneaker collection. Every morning, they hit the ground running, working with sneaker enthusiasts to help broaden the marketplace shoe inventory and buyer population, especially among members of Generation Z.
"Sneakers are the perfect doorway for us to open up to the greater community of younger kids, from vastly different backgrounds," he said. "At any sneaker drop, you see so many different buyers of different ages. That, to me, is what eBay can bring onto the platform and how we can continue to be diverse in 2020 and beyond."
Reaching New Audiences
What does it take to launch a successful end-to-end marketing campaign? For Senior Integrated Marketing Manager Sinan Franklin, an effective marketing strategy relies on the human connection we make with our target audiences.
By diversifying our marketplace, and being intentional with who we target, we surface our brand to new audiences. This year, Sinan and her team partnered with Freeform's television show "Grown-ish" to engage a younger and more diverse consumer base. The partnership helped to position eBay as a place where young entrepreneurs from all backgrounds can start their own businesses to fund their interests, hobbies and education.
Broadening Perspectives Through Education
Different viewpoints make us stronger at eBay.?As a leader of our Dublin office's Diversity Council,?Steven Campbell along with a cross functional, highly engaged team develop programming to encourage meaningful conversation and foster diversity of thought. In November 2019, the team held International Men's Week, designed to raise awareness around men's mental health and wellness issues.
"Events like these challenge us to think differently and help to reduce biases we may have about each other," Steven said. Throughout International Men's Week, the team planned several specialized events to help raise money for charity, including a bike-a-thon and a beard shave-off. They also hosted a lecture for employees to learn more about the health risks, such as cardiovascular and liver disease, that men are more likely to face in their lifetimes than their female peers.
What Steven hopes employees walk away with after attending events like International Men's Week is a moment to pause and reflect on what they've heard and?encouragement?to continue practicing empathy in both their professional and personal lives.
"Diversity and inclusion is constructive, yet has to be disruptive in terms of its messaging," he said. "It has to disrupt our way of thinking."
Creating Space to Bring Our Best
As a People Business Partner in the eBay Classifieds group, Daphne Curtin explains how an inclusive work environment fosters diversity of thought. Throughout her career, Daphne has worked with people from various backgrounds and nationalities. Along the way, she's learned that teams are significantly more effective when employees bring different skills and unique perspectives to the table.
"When employees are empowered to bring their whole selves to work—their past experiences and life struggles included—that's when the magic happens," Daphne says. "My job is to create an environment where our people are encouraged to voice their opinions, advocate for underrepresented groups and work on projects they are passionate about."
Empowered to take any idea and run with it, Toronto employees have kicked off a gamut of successful D&I initiatives, spanning everything from mitigating bias in the recruitment process through resume blinding, to launching the United in Pride Community of Inclusion, to helping to update the employee wellness program.
How We Show Up
Inclusive Entrepreneurship at AfroTech

We're long-time supporters of AfroTech, an annual conference for young entrepreneurs to network, learn and explore career opportunities. In 2019, we partnered with artist?and eBay seller,?Kristen Downing to create custom sneakers to benefit Oakland-based nonprofit, The Hidden Genius Project.
Driving Empathy with Virtual Reality

We partnered with Stanford-based company Praxis Labs to pilot a virtual reality (VR) simulation focused on reducing bias and inequities in the workplace. This experience invited participating employees to learn how to navigate difficult workplace scenarios by walking in someone else's shoes.
There is a magic across our global platform that is born out of the connections we create—for people from all backgrounds, geographies and beliefs. Using technology to power economic inclusion for all is how we started 25 years ago and it is what will fuel our next 25 years and beyond.
– Jamie Iannone, President & CEO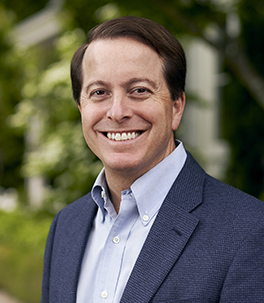 eBay is a company built on empowering people. We want you to know that you are part of our collective community and, within that, opportunities to grow and thrive await you.
– Kristin Yetto, SVP & Chief People Officer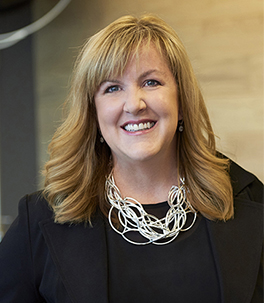 Communities of Inclusion
Accessibility?is a community that supports employees and customers who have visible or nonvisible disabilities by ensuring product and employee experiences are accessible for all.

AE2?is a community to support eBay's employees of Asian descent and their friends by providing opportunities to share and learn from one another.

BEE?is a community that supports and develops employees and customers of African descent.
DESI?is a community that develops, empowers, and supports our employees and customer communities from the Indian subcontinent.

HONOR?is a community that honors employees and customers who have served their country, including friends and family of service members.

UNIDOS?is a community that supports and develops employees and customers of Hispanic or Latinx descent.

United in Pride?is a community that welcomes and celebrates all members of our LGBTQ+ community that work or trade on our marketplace.

Women at eBay?is a community led by women and men at eBay to advance gender diversity and inclusion at eBay.

Young Employee Society?is a community of the young and young-at-heart aimed at sparking innovation within eBay while developing their careers or helping others develop theirs.